Tuesday, September 29, 2009
Monday, September 28, 2009
I got a note tonight from a bride whose wedding we filmed in June.... and it made my night!
"
our wedding video... WOW. You did an
EXCELLENT
job & the finished product exceeded our expectations!!! The first time we watched it with my parents we shared many good laughs (and a few tears!), so I guess it's safe to say you successfully captured our special day & all the emotion involved!
I must admit, I was a little hesitant to hire a videographer from out-of-town that I had never heard of, but I have no regrets about my decision & would recommend your services to anyone with confidence. You are extremely talented & I cannot thank you enough for putting together a video that Neal & I will cherish & share with our loved ones for the rest of our lives.
Best wishes to you & Tavis- I'm sure you will enjoy much success!
"
Pin It Now!
Thursday, September 24, 2009
This idea was such a hit!! I hope we have the opportunity to do this in the future for many more wedding receptions, it was fun for everyone. The guests stepped in the booth in groups of about 2-4, and we prompted them to do 3 fun poses and then 1 "prop-free normal pose"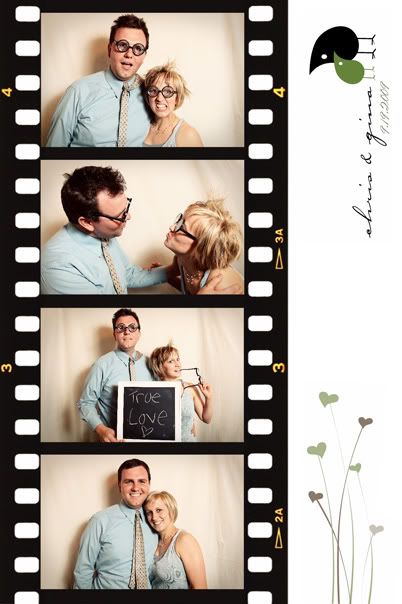 Brides, if you're planning a wedding I would suggest having a photobooth!! I heard people at the reception raving about it, saying, "that photobooth was such a great idea, I've never seen that at a wedding before!" - everyone loved it, and they'll certainly remember this wedding reception because of it. The bride & groom will send out the photostrip in their thank you's. I love it! Wish I would have thought of this in time to have one at my own wedding.

Here are some fun shots::
The guests got very creative with the props and poses, I was impressed.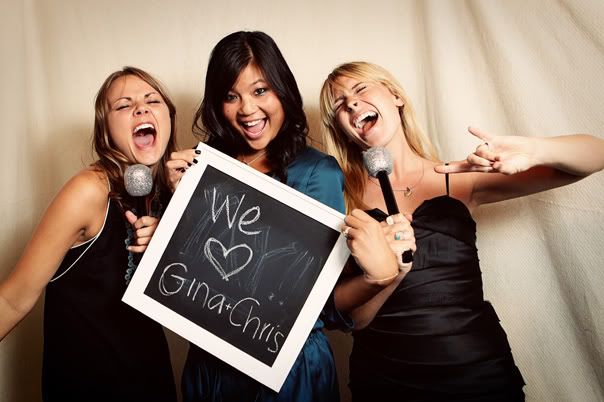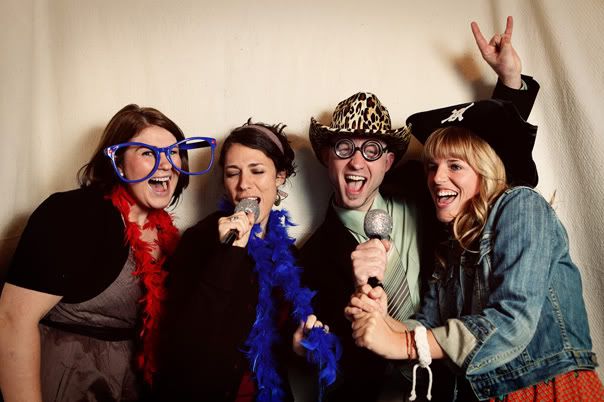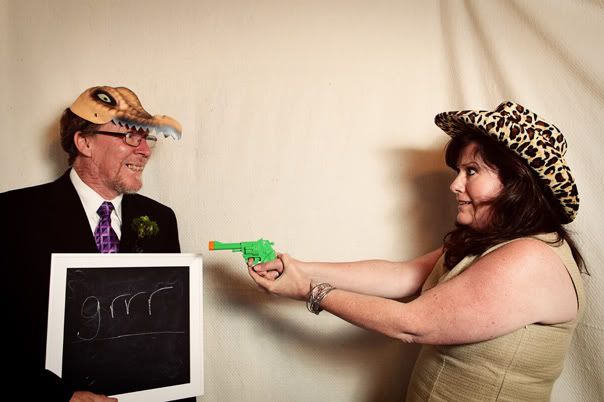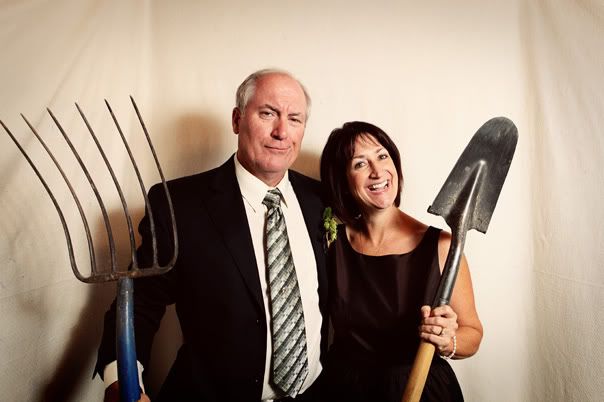 To see all photos from this photobooth visit the
online gallery
If you're interested in having us do a photobooth at your wedding,
click here to contact us
Pin It Now!